WORLD-CLASS PERFORMANCE AND SUPERIOR COMFORT FROM HEADPHONES DESIGNED TO BRING YOU CLOSER TO THE MUSIC YOU LOVE.

FOCUS. ON.
Noise cancelling headphones
There have been many people involved in our noise cancelling research over the past 40+ years. But we focus all of our efforts on one person—you. We want you to be closer to what you love. Our noise cancelling headphones are engineered to clear away the noisy distractions of the world, so you can focus on what matters most. Go deeper into your music, your work and your passions—with almost no noise in your way.

Let nothing hold you back
Wireless headphones

We've always been obsessed with performance. And now you get that performance wirelessly—for every type of headphone. There are a variety of models to choose from that are engineered with Bluetooth® technology so connecting to your devices is easy. Whether you're at work, commuting or exercising, there are no wires and no compromises. And you're free to get lost in your music.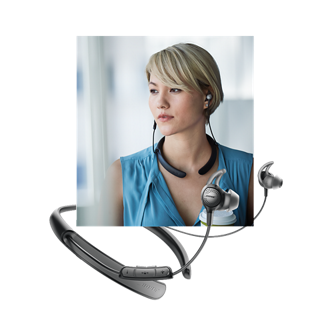 ELEVATE YOUR WORKOUT
Sports
headphones



When you're raising your game, you expect your gear to keep up. SoundSport® headphones are up for the challenge, with the performance you need to push further and power your workout. You'll get an unmatched combination of comfort and stability from the StayHear+ tips, and all models are designed to resist sweat and weather—so there's nothing holding you back.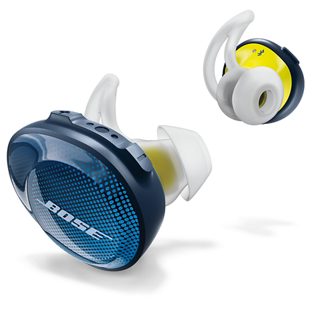 WEAR IT. HEAR IT. LOVE IT.
Wearable speakers
Combine the personal experience of headphones with the out loud performance of a Bluetooth® speaker. A flexible, comfortable neckband houses innovative technology that surrounds you with music—and everything else you need to hear as you move about your day. Try it, and see how we stay innovative so you can stay connected.

PLUG IN. TURN ON. GO FLYING.
A20® Aviation Headset
The A20® Aviation Headset is engineered to be more comfortable and provide more noise reduction than any headset we've ever made, while still delivering the clear audio you expect from Bose. There are more features than ever, and at just 340 grams, it's still one of the lightest active noise cancelling headsets out there.