A message from our President and CEO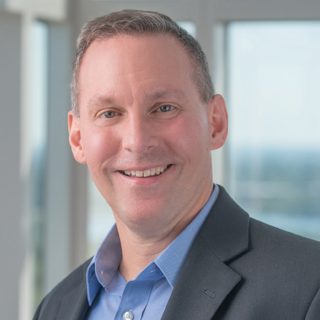 President and Chief Executive Officer
In a changing world, sustainability is important for great companies and it's personally important to me. Since the beginning of Bose's sustainability journey, I've been an advocate for evolving our business practices to reduce our impact on the environment and deliver greater social benefit. I believe that these efforts are a meaningful reflection of Bose's Essence and Values, but more importantly, they're the right thing to do so that future generations have the same opportunity to prosper as we do today.

I'm happy to report that we are making progress, thanks to our employees and their commitment to making both Bose and the world around us better. I'm proud of our company's sustainability accomplishments and pleased to share some highlights from the past year:

• We had a prominent 1.7-MW solar panel array installed at our Framingham, Massachusetts campus, which brings enough electricity onto the grid to power a substantial portion of the campus.
• Our manufacturing plant in Tijuana, Mexico made significant progress towards its 2020 goals to reduce energy use and waste, and to expand employee engagement and community support.
• In Framingham, Massachusetts a record number of employees took part in our 2017 Consumer Electronics Volunteer Service Day, cleaning up public land, working with women's shelters and supporting non-profits that provide housing for those on low incomes and children's services.
• We conducted a formal life-cycle assessment (LCA) to evaluate our products' environmental impacts, from raw materials and manufacturing to use and end of life. This LCA will help us identify and pursue opportunities for improvements.
• Our global supply chain and global sales functions integrated sustainability considerations into their annual strategy planning process.
While these are great efforts, we are only at the beginning of our journey. To date, Bose has achieved results by supporting our employees' grassroots efforts and establishing foundational corporate sustainability practices. This report itself, which publicly discloses the progress of our environmental and social activities over the past year, is an example of a common practice that is expected of a responsible company.
But I often wonder what's next on this journey. Can we move beyond common practices in areas where our efforts will be most meaningful and help set the bar for state of the art? In the coming year, I'm looking forward to working with our team to identify a topic where we can target a bolder ambition, then step up and demonstrate leadership. With commitment and determination, we can change the world—so that future generations can have what we have, and more.